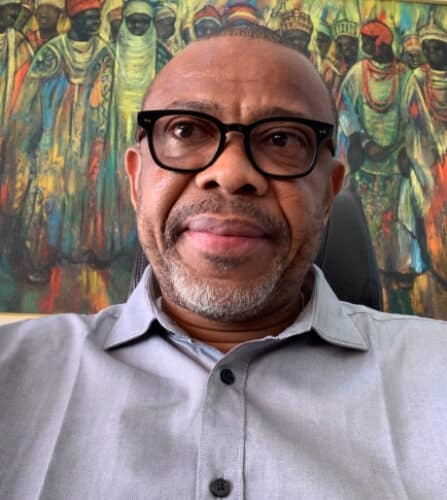 Contact ADPF:
+234 1 453 5909
info@desaluparkinsonsfoundation.org
Offong has had a career spanning over 30 years in banking, finance and insurance. Over this period, he occupied various senior management positions, including Managing Director, Ecobank Liberia; Executive Director, United Bank for Africa (UBA); Chairman, All States Trust Bank; Managing Director, Ecobank Nigeria; Managing Director, Ecobank Capital; and Executive Director, Ecobank Transnational.
In addition, he was the pioneer Group Chief Executive, Old Mutual West Africa and established  the Old Mutual entities in Nigeria and Ghana. Since his retirement from Old Mutual, he has continued to serve on its boards in Nigeria and Ghana as a non-executive director. He is also a non-executive director on the boards of ARM-Harith Infrastructure Investment Limited and Adamantine Energy Group; and serves as a member of  the Akwa Ibom State Technical committee on Foreign Direct Investments.
Offong is currently the Chairman and Founder of Marine Network Ltd; an oil service company engaged in the provision of offshore support services, including assets integrity management services and solutions to the upstream Oil and Gas industry.
Over the years, he has attended courses on leadership, management and strategy.