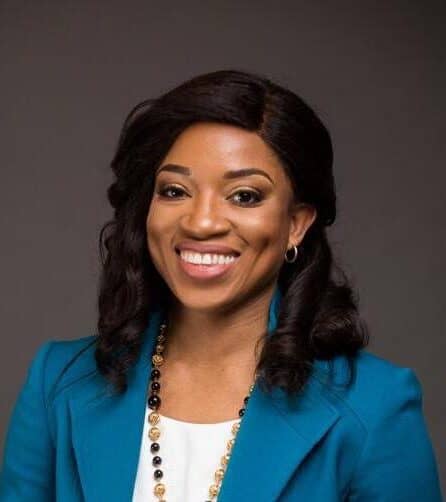 Mrs. Omotola THOMAS
Patient Advocate
Contact ADPF:
+234 1 453 5909
info@desaluparkinsonsfoundation.org
In 2016, at the age of 35, Omotola Thomas was diagnosed with young onset Parkinson's disease (YOPD). Since her diagnosis, she has dedicated her life to championing the needs of women, young people and, currently, Africans  impacted by Parkinson's disease (PD). 
Five years after her diagnosis, she founded Parkinson's Africa – the first, and  only, PD charity established to support and empower the pan-African PD  community. In addition to serving as the Trustee Chair of Parkinson's Africa,  Omotola actively volunteers her time to other PD charities and causes.  Currently, she is also serving as: 
– A board member for the World Parkinson's Coalition. 
– An ambassador for the 6th World Parkinson Congress to be held in  Barcelona, in 2023. 
– An advisor and patient-advocate for the Adewunmi Desalu Parkinson's  Foundation. 
– A patient advocate for the International Parkinson's Disease Genomics  Consortium, Africa (IPDGC – Africa). 
– A patient contributor to the Community for Research Involvement and  Support for People with Parkinson's (CRISP). 
Born and raised in Nigeria, Omotola has also lived in the United States, South  Africa, and most recently, England, where she resides with her husband and  two children. While in America, she obtained both her bachelor's degree (in  Systems Engineering) and her master's degree (in Project Management) from  the George Washington University.