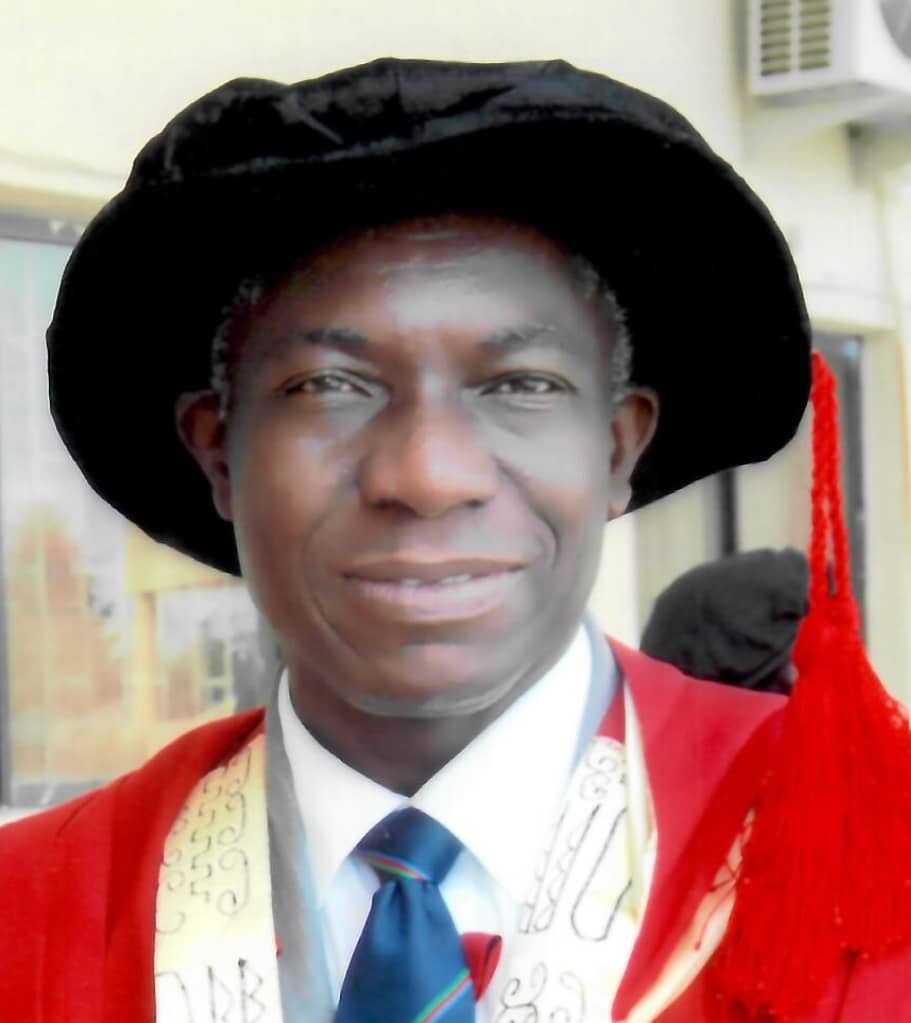 Prof. Adesola OGUNNIYI
Neurology
Contact ADPF:
+234 1 453 5909
info@desaluparkinsonsfoundation.org
Adesola Ogunniyi is Professor of Medicine at the College of Medicine, University of Ibadan and Consultant Neurologist to the University College Hospital (UCH), Ibadan. He is a fellow of the National Postgraduate Medical College of Nigeria, West African College of Physicians and Royal Colleges of Physicians of Edinburgh and London. In addition, he is a merit Fellow of the Nigerian Academy of Science, the Nigerian Academy of Medicine, and the Academy of Medicine Specialties of Nigeria. 
He was Head, Department of Medicine (2000-2003; 2006-2009), Past Director, Institute for Advanced Medical Research and Training, College of Medicine (2011-2014), Chairman of the Faculty of Internal Medicine, NPMCN (2011-2015) and pioneer Chairman of the College Research and Innovation Management Unit that coordinates research in COMUI (2014-2021). He also served on the Board of Management of UCH from 2005 to 2007. 
Professor Ogunniyi was the recipient of the 1991 Bruce S. Schoenberg Award of the American Academy of Neurology for his epidemiologic studies of dementia of the elderly in a developing country, Nigeria and he received the Mellon Award of the University of Cape Town in 2009 for mentoring postgraduate students in Neurosciences. He was the immediate past editor-in chief of the African Journal of Medicine and Medical Sciences, and the Journal of Clinical and Applied Neurosciences. Currently, he is an Associate Editor of the European Journal of Neurology and the Editor as well as member of Council of the Nigerian Academy of Medicine Specialties. 
He has led many research projects on dementia with grants from the National Institutes of Health, USA and the Grand Challenges Canada. These include: the Indianapolis-Ibadan Dementia Research (RO1 AGO9956-13), the Identification and Intervention for Dementia in Elderly Africans (IDEA Study – GCC Grant No. 0086-04, 0820-05), MEPI-linked award (R25NS080949) for manpower development on improving neurologic outcome measurement in interventional research, Studies of neurocognitive disorders in HIV patients (D43TW009606) and the University of Ibadan Medical Education Partnership Initiative for Junior Faculty (D43TW010140). He was appointed a member of the Lancet Commission on Dementia in October 2018.   
Professor Ogunniyi completed his medical education at the University of Ife (now Obafemi Awolowo University), Ife and residency training in Internal Medicine and Neurology at UCH. He completed his Neuroepidemiology fellowship at the National Institute of Neurological Disorders, Stroke and Communicative Disorders (NINCDS), NIH, USA. He is well published in the areas of neurodegenerative diseases, epilepsy, and stroke. He reviews articles for many journals, and he is a mentor to many budding neurologists and early career academic staff of the University of Ibadan.